Mandala Lab Social Campaign
Rubin Museum of Art
Summer 2021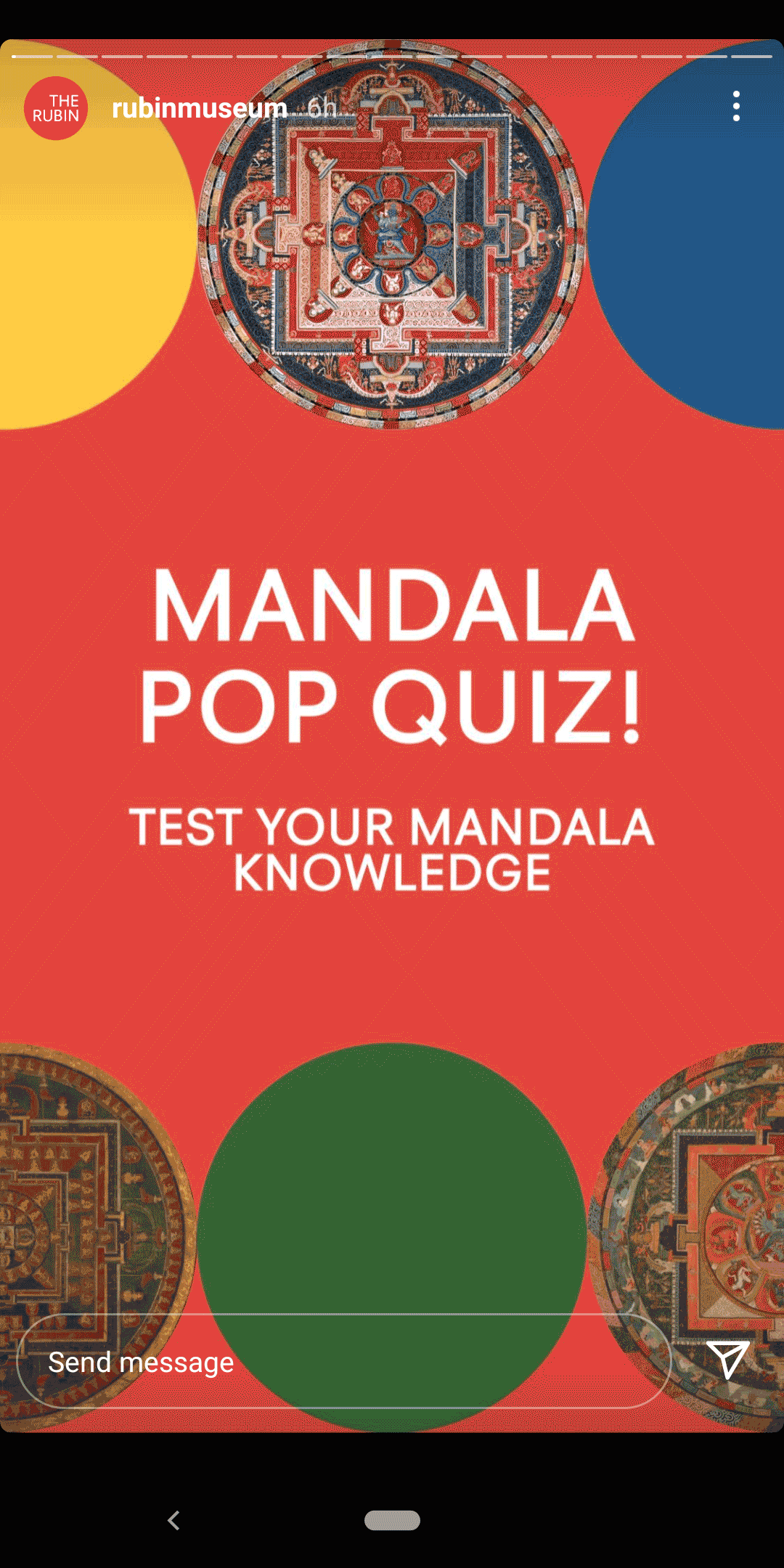 The Rubin Museum of Art promoted their current interactive exhibition, Mandala Lab, with the #MonthofMandalas Social Campaign. I created social media content including the animated graphics kicking off the
Month of Mandalas
and
Mandala Maker Monday
.
I also designed an infographic breaking down the mandala to educate the Rubin's followers on the inspiration behind the Mandala Lab. In addition to the inforgraphic, I also designed an Instagram story quiz story on the highlighted mandala facts.
More work to come as the campaign takes off!
Special thanks to KJ Bowen.